Advanced Software, Affordable Price
Empower Your Business with FieldAx's Independent Operation and Cost-Effective Solutions
Unlimited
/user/month billed annually
Unlock unrestricted access to all features. No additional license for salesforce platform​
Unlimited
/user/month billed quarterly
Unlock unrestricted access to all features. No additional license for salesforce platform​
What FieldAx Users Are Saying?
FieldAx is Superb FieldAx is a superb field service software that I compare very closely with other high level software tools! I'm implemented other field software across organizations and FieldAx is very competitive in the solution it has, a much lower price tag, and the Merfantz team is super responsive, highly knowledgeable, and understand our requests for customizations. I highly recommend and will definitely use FieldAx as my go to software for future needs. Thank you to the entire Merfantz team for being such an awesome team to work with. I enjoyed the entire implementation process.
Great product for larger Business It helps us to systemize the field service process from the point of getting appointment, adding the required spares and follow till it get delivered, It is awesome product as everything can be easily recorded
Great for Field Service Technicians This app works great when managing Field Service Technicians. It covers multi disciplines, with any number of technicians, and allows full control of everything from scheduling to appointment to inventory to worksheets and certificates. The team at Merfantz are very supportive and will respond promptly and ready to assist with specific situations. I haven't seen a better app for any company with a team of service technicians
Great product for larger Business It helps us to systemize the field service process from the point of getting appointment, adding the required spares and follow till it get delivered, It is awesome product as everything can be easily recorded
FSM Solution to manage Field Engineer's real-time works I have installed this package for one of my client. It's very easy to handle and UI seems to user friendly. Customer support is highly appreciated from this product. They are doing some customization as per our process. That is very helpful, and my client also satisfied with that. They are given real time and new feature updates which is related to FSM.
Excellent App for Enterprise I have researched FSM software for one of our SME clients, and FieldAx would be suitable for them. I have explored the recent release, and it is very easy to operate all the functionality. Since it is running on Salesforce, we do not need to worry about Data Security and Customization, as the platform supports endless customization capabilities. I strongly recommend it for Small and Medium Business customers (SMEs).
Improved scheduling and dispatch A field service management software can help businesses more efficiently schedule and dispatch technicians or field service workers to job sites, reducing downtime and improving response times. Enhanced job tracking and customer management for provide real-time updates on the progress of jobs, allowing businesses to track their technicians' progress and communicate with customers more effectively.
Improved efficiency and productivity FieldAX helps businesses streamline their field service operations by providing tools for scheduling, dispatching, and tracking technicians and managing inventory, equipment, and customer information. Recommended app.
Field service management solution that helps organizations to manage Field Engineer's real-time This low-cost software is far the foremost in its field, being developed to be exceptionally useful for engineers to access quickly and with desirable
Great product Easy to use lots of options, bells and whistles. Support is very Knowledgeable and easy to access. With my assistance we set up everything really quickly for a plumbing company.
Great App and Support Team We are a rapidly growing HVAC services company that requires enterprise level dispatching capabilities. Also, FieldAx increased our efficiency significantly - they have allowed us to experience tremendous growth over the past several months
Briggs Fire's Review about FieldAx FieldAx is a very powerful tool for remote engineer management. I would highly recommend recommend the team at Merfantz Technologies
Great System. Our company reviewed many programs and in my opinion this is the best system out there for field services. Our Fieldax team worked very hard to meet our company needs and solved difficult problems for us. I would recommend the system and the team highly.
Flexible and fully configurable with great development team behind it We bought FieldAx for our marine engineering firm. It is very different to that of normal field service platforms that exist. The great thing about it is that first of all it integrates to Quickbooks, the second great thing is that the team behind it responded fast to our functionality requirements and made changes very quickly. We are now very close to implementing the system for our mobile engineers, administration and boat maintenance teams. I highly recommend this platform
A great system This is the best app I have found in all my years of research for a reliable service management system. I have worked with Merfantz for over 5 years now, and they really are the most experienced, consistent and professional Salesforce developer on the market. Sathees and his team have created a great culture for not how, but what. They ask what you want, and then figure out how to do it, and they have never let me down in preforming.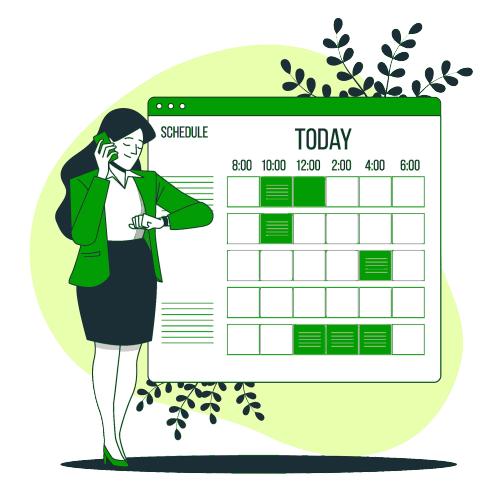 You are one click away from your customized FieldAx demo!